Legends Score Early and Often to Blow Past Crawdads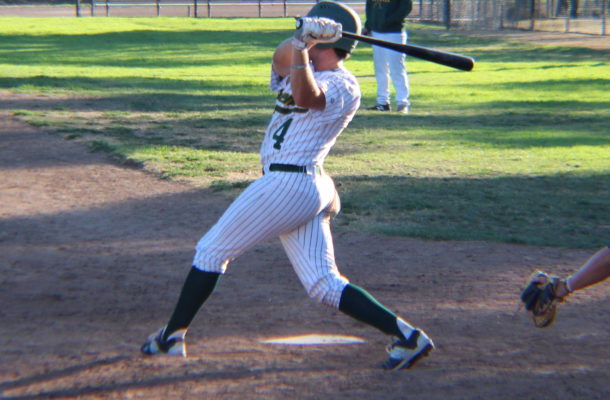 Palo Alto, Calif. – The Legends have put up impressive offensive performances this summer, but few have gotten off to a faster start than Wednesday night's ballgame against the Walnut Creek Crawdads. After a hose valve was busted and caused slight flooding behind the pitcher's mound, the game began about an hour after its originally scheduled 5:00 PM start. The Legends wasted little time as they put up four runs in each of the first two innings en route to a 12-2 victory in seven innings over the Crawdads to end their five-game losing streak. The Legends improve to 24-16 in 40 games this summer and are now 11-10 in CCL games, while the Crawdads have now dropped a whopping 15 straight CCL games.
Hitting a leadoff homerun is a great way to open up a ballgame when you have dropped five straight games, and that is exactly what RJ Williams did for the Legends. He hit a towering fly ball that cleared the left field wall to open up the scoring and put the Legends out in front. Going back-to-back to open up a ball game? Now that's just darn impressive. Dempsey Grover was hitting in the second spot of the lineup and he hit a pitch into the same spot, just beyond the left field wall for the second homerun to get things going for Menlo Park and they led 2-0. If that wasn't good enough, Clayton Casey followed up with a triple down the left field line, and Nick Brooks tripled to right-center field just a few pitches later. Four batters, four extra-base hits, a first this summer. After a Ryan McCarthy groundout that drove in Brooks from third, the Legends had a 4-0 lead and would not come even close to looking back.
Williams drove home runs twice more in his next two at-bats with RBI singles in the second and third innings. Menlo Park added a total of four more runs in the second, highlighted by the Williams single and another Brooks RBI hit, a single as well. Scott Ota doubled home a run in the third before Williams did the same with a single, and the Legends had scored ten times after just three innings. A Brooks run-scoring double made it 11-0 after four, and Patrick McColl added a sacrifice fly in the sixth for the twelfth and final run. Both Williams and Brooks had three hits and three RBIs.
Alexander Hernandez made his first start of the summer for the Legends, though it was the tenth time he has made an appearance on the mound. He pitched like he had made a handful of starts, going four innings while allowing just two hits, walking three, and striking out seven. He only let one runner get into scoring position and made quick work of the Crawdads all night, using a good fastball and a deceptive slider to fool the visitors. Sheldon McClelland pitched the fifth and sixth innings while getting credited with his third win of the summer, and Matt Bergandi pitched the seventh to end the game.
Menlo Park finishes off a three-game CCL homestand when they welcome in the Neptune Beach Pearl to Baylands Athletic Center for a 5:00 PM clash on Thursday evening. If you can't make it out to the park, don't forget to tune into the Legends Radio Network where the game will be broadcasted live.