2021 Summer Camps
AGES 7–13 | ALL SKILL LEVELS!
After a highly successful 2020 and perfect Covid safety track record, the Legends are gearing up for 2021 with new locations and unique summer camp experiences! Throughout our 12 year history, the Legends have built a reputation based on positive coaching, innovative teaching methods and holistic development of the entire athlete. Our compassionate and caring camp staff is trained personally by Executive Director, David Klein, the 2018 Positive Coaching Alliance National Double-Goal National Award winner! The 2021 Legends Summer Camp is the perfect opportunity for your child to learn, compete and have fun playing baseball without worrying about the virus!

FREE cancellation and changes up to 30 days prior to camp
Camp-T shirt included with all camps

MENLO PARK
Encinal Elementary School
195 Encinal Ave, Atherton
June 14–18

June 21–25
July 12–16

July 19–23
August 9–13
MILL VALLEY
Strawberry Recreation District
118 E. Strawberry Dr., Mill Valley
June 28–July 1

July 6–9

July 26–30


August 2–6
WEST SAN JOSE
Moreland Little League
4660 Eastus Dr., San Jose
June 21–25

July 12–16

July 19–23
August 9–13
MOUNTAIN VIEW/LOS ALTOS
Egan Junior High School
100 W Portola Ave, Los Altos
June 28–July 1

July 26–30

August 2–6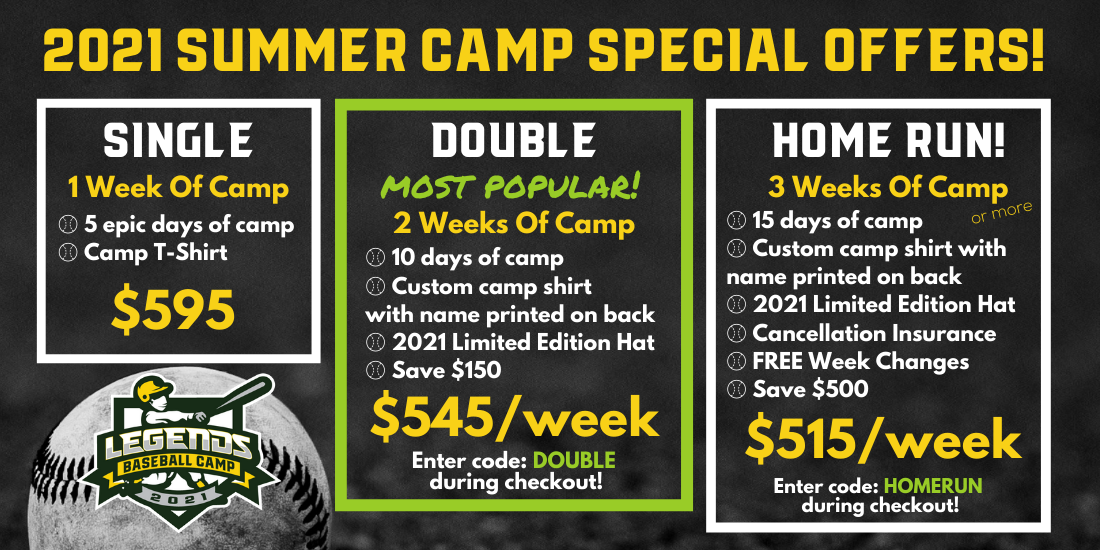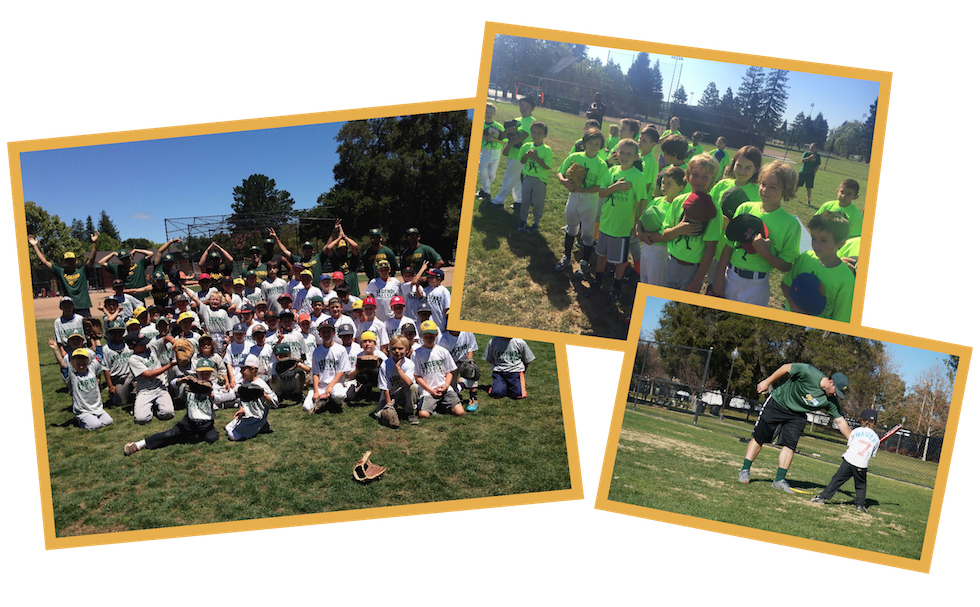 IMPROVING ATHLETES.
BUILDING GENTLEMEN.