2020 Summer Camps
A Letter From Legends Camp Director, David Klein
Legends Families! Summer is finally here! And I think we can all agree getting outside this summer is needed more than ever!
With the new CDC Camp Guidelines and order from San Mateo County Health which deemed summer camps "essential", I have been working closely with the local parks and rec departments to reinvent the 2020 Legends Summer Camp Experience to provide a safe, but still SUPER FUN 2020 camp program for our community!
Based on the criteria from the CDC and San Mateo County Health, in order to run camp, our camp groups will be limited to 12 campers (instead of the normal 18) and they will be together in the same group for 3 straight weeks. No single week options…
Typically during summers we LOVE providing camps to baseball first timers, and those who have little experience… However, our new camp will only work for kids who have a good amount of baseball skill and experience, and absolutely love baseball! They will lose interest and get burnt out if they do not. 3 weeks of baseball is A LOT! At the moment we are offering 3, 3-week sessions.
We will run Monday, Tuesday, Thursday, Friday in person (from 9am-3pm) and Wednesday being online LIVE on ZOOM in the morning for 75 minutes.The Wednesday online camp is to give our coaches (who will also be coaching for 3 straight weeks) a breather, and to reduce the risk of "baseball fatigue". I am now an expert at play-based, online programming as I've been successful facilitating legendary online experiences for kids 5 days/week since mid March through my new QuaranTEENS program.
Unfortunately, at the moment we are not going to be offering camps to 6-7 year olds this summer, as I believe they will be too young to stick to the safety protocol and will also lose interest with 3 weeks of baseball activity.
We are beyond excited to get back on the diamond with your Legendary kids this summer! See you at the field!
In your corner,
David Klein
CAMP DATES:
Session 1: CLOSED  
June 15th – July 3rd (online June 17, 24 & July 3)
Session 2: WAITLIST ONLY
July 6th – July 24th (online July 8, 15, 22)

Session 3: LIMITED SPACE REMAINING!
July 27 – Aug 14th (online July 29, August 5, 12)
CAMP AGES:
Advanced 8 year olds – 13 year olds
(subject to change. Still apply if younger than 8)
IN PERSON CAMP TIMES – 9-3PM
CAMP RUNS EVERDAY MONDAY–FRIDAY
Mon, Tues, Thurs, Fri are in-person from 9am – 3pm
Wednesdays are online through Zoom in the morning
CAMP LOCATION:
Encinal Middle School
4:1 CAMPER TO COACH RATIO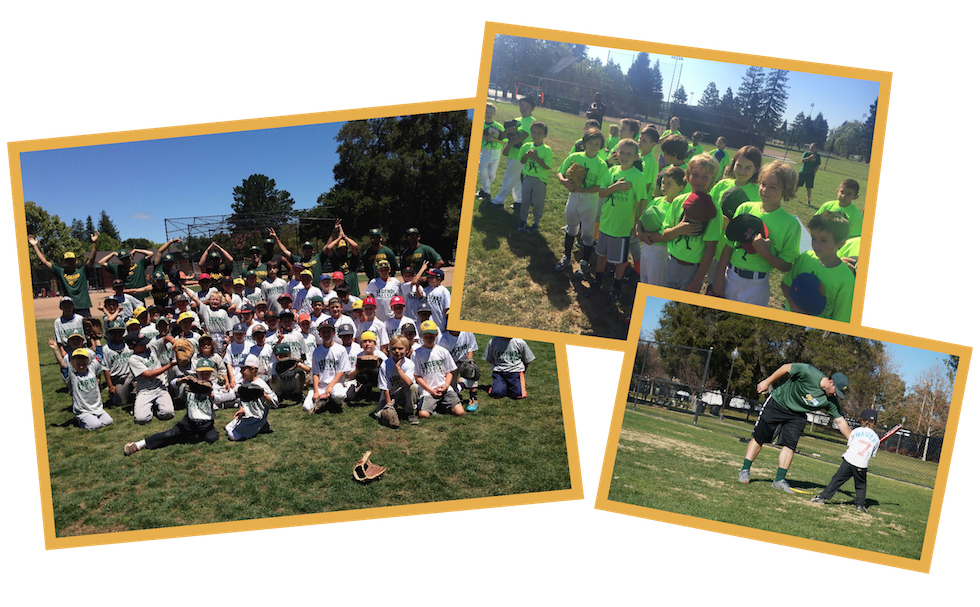 IMPROVING ATHLETES.
BUILDING GENTLEMEN.

Covid-19 Cancellation Policy
If any camper in the group gets sick or is exposed there may need to be a stoppage or pod cancellation.
If camp is cancelled or stopped due to changing Covid-19 guidelines or someone getting sick, full camp credit will be offered for the unused days. Credit can be used later in the summer, 2021 summer or any other Legends program.
Because of the limited camp space, there are no cash refunds offered this summer. If your plans change and you need to cancel you can transfer your camp to another camp for a $50 administrative fee.