Legends Help Fight Hunger at Second Harvest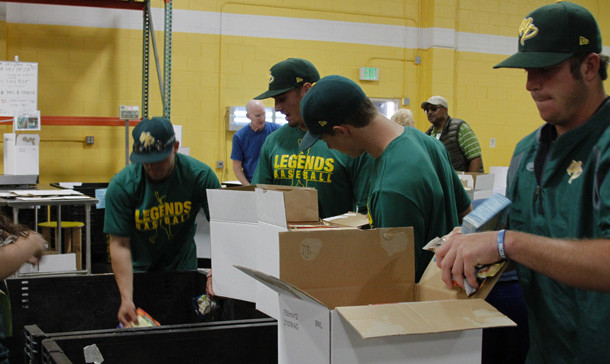 Legends Village continues to thrive as two groups of Legends players paid a visit to the Second Harvest Food Bank Distribution Center in San Carlos these past two weeks.
Legends players sorted through donation bins and packed boxes containing various nutritious foods ranging from bread and peanut butter to oatmeal and chicken broth. The players who volunteered at the Bing Street site were able to help fight hunger as they assisted in providing food for about a quarter of a million individuals through the month of July. These players all felt that volunteering at Second Harvest was a rewarding experience as they were able to give back and help a large portion of the local community suffering from hunger.
This Friday, the players will be visiting the Lucile Packard Children's Hospital where they will be interacting with patients and their families in their play room.