David Klein Named M-A Head Coach
Updated: December 29, 2016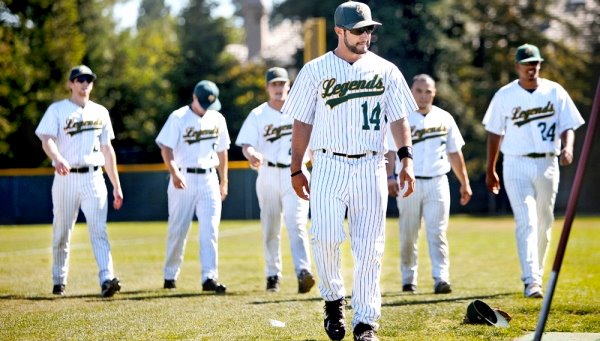 Menlo-Atherton High School is pleased to announce the hiring of David Klein as Head Varsity Baseball Coach. A 2005 alumnus and member of the M-A Baseball Hall of Fame, David has established himself as a leader in positive coaching, player development and community engagement with student athletics.
As head coach of the Menlo Park Legends, David has coached more than 400 collegiate athletes and led the team to a 198-149 record. David served on the staff of the 2012 and 2016 Israel World Baseball Classic qualifier teams alongside numerous Major League players and coaches. His relationships with hundreds of collegiate coaches and professional scouts nationwide have resulted in the signing of over 40 players to professional contracts with MLB. This experience well positions him to secure college scholarships and enhanced opportunities for M-A student athletes to play at the next level.
"We are enthusiastic to welcome back to M-A High School the passionate, experienced coach David Klein," said M-A Principal, Simone Kennel.   Athletic Director Paul Snow added, "We are very much looking forward to adding Coach Klein's inspiring, strong leadership to the Bears athletic program."
According to Klein, "I couldn't be more excited to give back to the community that has given so much to me, both as a student and an athlete. Returning to M-A, where I have so many fond memories and interactions with great teachers and coaches, is a dream come true."
A differentiating factor of David's success is his holistic formula based on positive coaching, nutrition, strength training and mental skills, developed from coaching over 5,000 children and young adults in the Menlo Park vicinity since 2008. As founder of the 501(c)(3) organization Legends Village, David has offered baseball-playing and mentorship opportunities to dozens of low-income, underprivileged and disabled youth in East Menlo Park and East Palo Alto through his organization's scholarship programs.
David's plan is to introduce his unique brand of community based baseball in the coming weeks. Building bridges and tapping the unique resources within the M-A community are near term goals. According to Klein, "my coaching staff will focus on developing players of strong moral character, with the ability to balance both on and off field challenges. My vision is to create the premier high school program in Northern California and that all aspiring ballplayers in M-A's catchment area will be eager to enter our first-class program."