Covid-19 Summer Camp Update!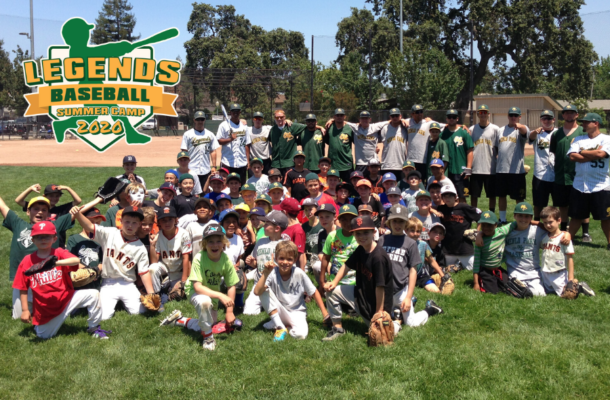 Update as of May 8, 2020 –

We are fired up and ready to go! While camp will likely have some new safety regulations, we are optimistic that the CDC's new guidelines will allow for non-contact sports, like baseball to run!

That said, if camps are allowed, what would have to change?

What could a Legends baseball camp look like?!

If we ARE concerned about kids transmitting the virus to one another, other than tennis and golf, baseball may be the very BEST sport. It's outside. Non-contact. Plenty of spacing. Not a lot of sweating.

Here are some thoughts as to how we could potentially run camps this summer to keep our kids and families safe from the virus:

– Smaller groups: Instead of 10-15 kids in a dugout, perhaps we just space the camp out into smaller group clusters of 4-6 kids so that there aren't large congregations of kids

– Smaller camps: Limiting our camps to 10, 20, 30 kids to ensure our coaches are able to keep the kids safe and reduce risk of transmission

– Swapping out balls: We could have a TON of baseballs on hand and constantly switch them out and wipe them down

– No sharing of bats, helmets and other equipment: Everyone could be required to bring their own helmets and bats. We have a storage unit FILLED with equipment and would be happy to provide kids with their own for the week

– No sharing food or beverages & own water bottles mandatory: Instead of having a big water jug, kids would be required to bring HUGE water bottles of their own.

– Taking temperature and signing a new waiver: Perhaps we have kids have their temperatures taken when arriving to camp everyday and have parents signing a new waiver where they promise to not send their kids if there has been any exposure or signs of the virus

– Using masks: Playing baseball in masks wont be a pretty site, but if that is what is needed to play outside, I'd think the kids would be willing

There's one other concept more and more reputable scientists are discussing: Herd immunity. This could entail returning kids to schools and camps with little regulations for the purpose of having them contract and spread it so we start to build immunity.

Is this a viable option? We cant say.

What is your opinion on this? Do you think camps will run this summer? If so, when and under what conditions?

Email us at info@menloparklegends.com!