#45: Alan Jaeger, Jason Hirsh, Zach McClellan – Arm Care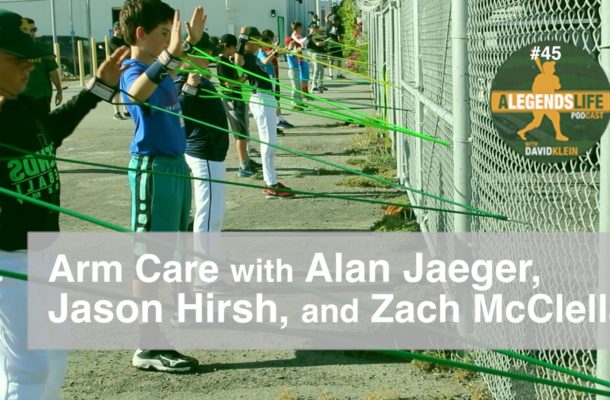 Don't let an arm injury sideline you from playing the game. David sits down with arm care specialists to talk the best ways to gain strength and keep you on the playing field.
————————————————
Guest Links:
Alan Jaeger
Twitter: @jaegersports
Instagram: @jaegersports
Facebook: http://www.facebook.com/jaegersports/
Alan's book: Getting focused, staying focused
http://www.jaegersports.com/Getting-Focused-Staying-Focused-by-Alan-Jaeger/
Jason Hirsh
Pitching Academy: http://www.hirshacademy.com/
Zach McClellan
Demand Command: http://demandcommand.net
Twitter: https://twitter.com/demandcommand
————————————————
Follow us and like our page!
Newsletter:
Facebook:
Instagram:
@legendslifeshow
@mplegends
Twitter:
@legendslifeshow
@mplegends