Tolbert's Bat Big Off Bench in Victory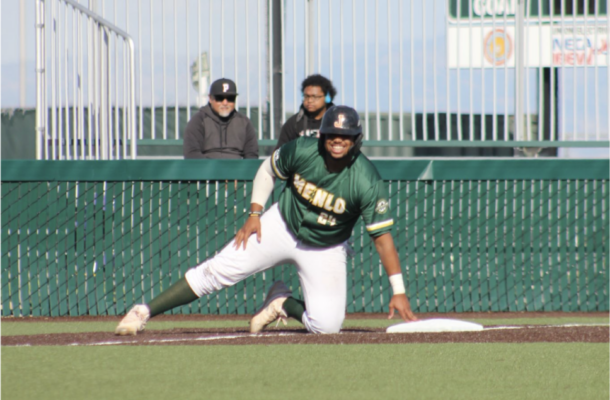 Written By: Jacob Siegel
Having already doubled while pinch hitting in the 5th, Alex Tolbert was aggressive with the bases loaded down by one in the 6th. Swinging at the first pitch, Tolbert hit a line drive double down the right field line, clearing the bases and giving the Legends a lead they would never relinquish. Tolbert knocked in another run in the 9th with a groundout, giving him four runs batted in to lead the Legends in a 12 run effort.
The Legends put up two in the top of the first, buoyed by a double from Cooper Winton and steals from Winton and Nick Thomson. After stealing 11 bags in the season opener, the Legends swiped six on Thursday, led by two from Riley Foard.
Ari Kligman started the game for the Legends, inducing a 4-6-3 double play in both of his scoreless innings. After coming into a tie game, Jacob Ruiz induced another double play and helped limit the damage with the bases loaded and no outs, sending the Legends into the 6th down 5-2. Ruiz ultimately threw two innings allowing zero earned runs and earning his second win on the mound.
After adding an insurance run in the 7th with an infield single from the speedy Winton, the Legends broke it open in the 9th with four more runs. Four walks and a hit by pitch were key to the rally, capped off with a timely hit from Foard to plate two. After striking out the side in the 8th, Grant Selig allowed a run in the bottom of the 9th to make it 12-6, but was able to shut the door with a strikeout looking and secure the win.
The Legends' success at the plate came through a balanced attack, including 12 walks, 3 batters hit by a pitch, and 11 hits, including 3 for extra bases. Although errant at times, walking 13, Legends pitchers struck out 10 and only allowed 4 hits across 7 pitchers.
With the win the Legends moved to 2-0 and now have a three game set in Lincoln against the Potters this weekend. First pitch at McBean Stadium is set for 6:35 PM on Friday and Saturday and 1:05 PM on Sunday.
Stars of the Game:
⭐  Alex Tolbert: 2-4, 2 2B, 4 RBI
⭐️⭐️ Grant Selig: 2 IP, 1 ER, 1 BB, 4 K
⭐️⭐️⭐️ Riley Foard: 3-5, 1 R, 2 RBI, 1 BB, 2 SB