Legends Split a Pair with the San Francisco Seals to Open the Season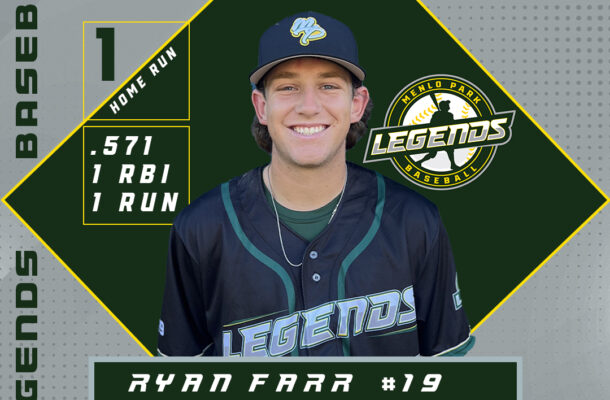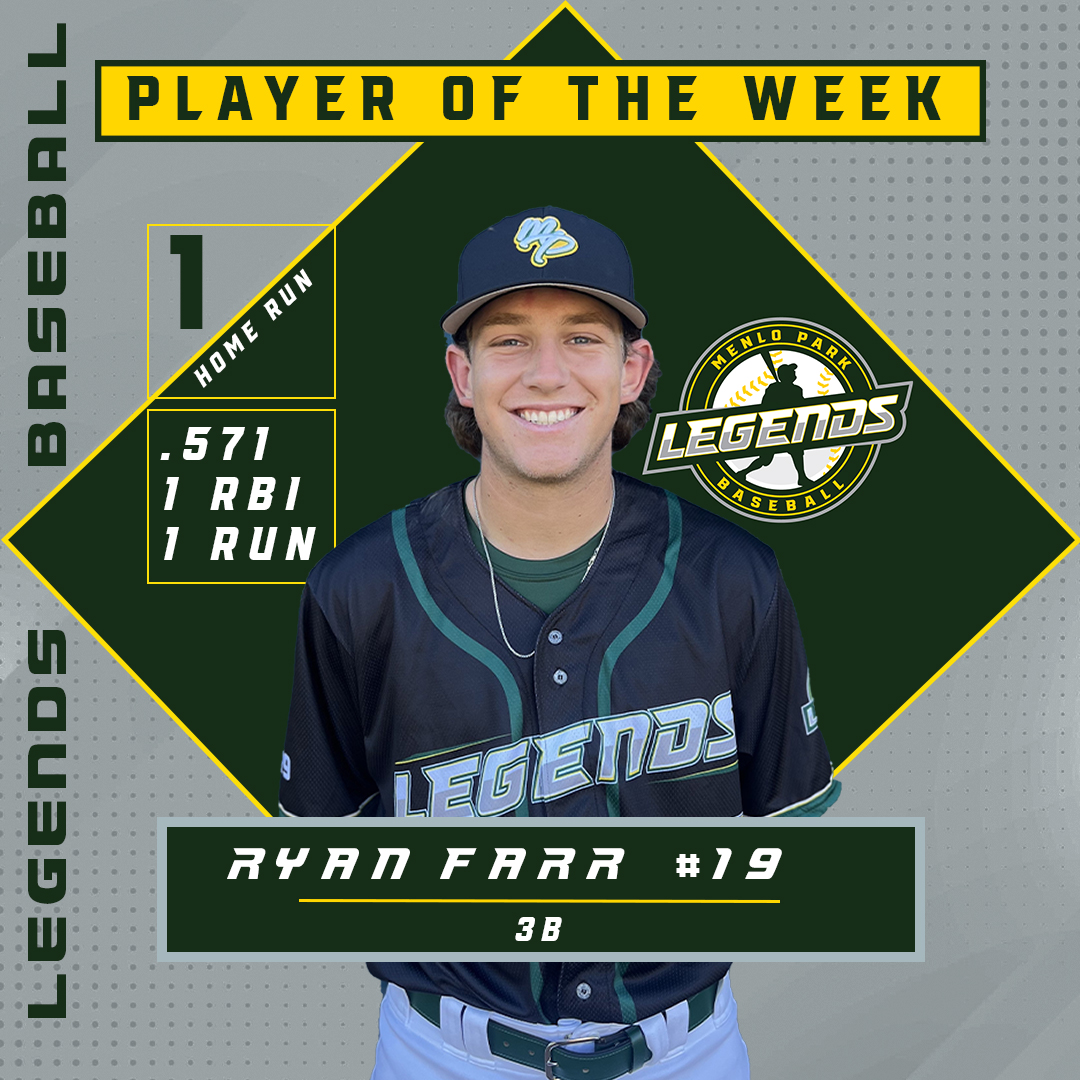 Written by Ryan Barnett
ATHERTON, CALIF. — LEGENDS SUMMER COLLEGIATE BASEBALL IS BACK! After six years out of the game, the Menlo Park Legends returned to Summer collegiate baseball action this weekend with a pair of contests against BACL foe, the San Francisco Seals. Despite having only practiced for a week together, Coach Nick White had his bunch looking like a team that had played together for months, as the Legends took game one by a tally of 6-4 before dropping a 6-4 contest in game two.
In game one, the Legends showed excellent fortitude, as the squad found themselves trailing 4-3 midway through the seventh. In the bottom half, however, the Legends would rally. Tony Masetti got things going with a leadoff walk to roll things over to the top of the lineup, where Matthys Schouten would lace a frozen rope single to left. Masetti would steal third before scoring on a wild pitch to knot things up, while Schouten would score on a double steal to give the Legends the lead. The Legends would add an insurance run in the eighth, courtesy of some nifty base running from Dane Anderson, and would turn things over to closer Kirk Kinzler, who retired the side to pick up his first save of the season. The offensive standouts in game one were Ryan Farr (3-4 with a HR) and Matthys Schouten (2-5 with 2 runs scored), while Joshia Mathieson picked up the win out of the bullpen.
Game two saw the Legends dig themselves an early hole, falling behind 3-0 in the first. The Legends would cut the deficit to one in the third, as Ben Leiphart would single Hayden Friedland home, and Matt Palomino would score on a wild pitch, cutting the deficit to one. San Francisco would strike for two more in the fifth, but the Legends would again bring the differential back to one, as Leiphart would triple Kiodai Yaoita home and Pablo Ossio would single Leiphart home, all with two outs in the seventh. Unfortunately, the magic would run out for Menlo Park, as the Seals would add an insurance run in the ninth to earn the 6-4 victory over the Legends in game two. Ben Leiphart and Parker Crouse each would notch a pair of hits in the effort, with the former driving in a pair of runs, while Tyler Matthewson and Jason Desantis each would work a scoreless inning of relief.
The Legends will be back in action this week in four contests. Tuesday will feature the Legends on the road in Napa against West Coast Kings Gold, while Wednesday will feature the same matchup here in Atherton. Friday will once again be back in Napa against West Coast Kings Gold, while the week will conclude on Saturday in Atherton against the East Bay Grizzlies.