Legends Off-Season Player Update
Updated: January 14, 2013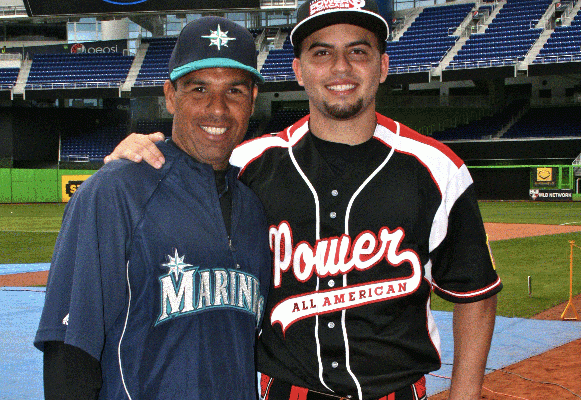 The Menlo Park Legends are proud to announce that Justin Bard has signed to play for the 2013 summer season.  He is a sophomore outfielder from Triton College.  Triton is the most decorated college baseball program in Region IV.  Kirby Puckett, Steve Decker and Tom Gorzelanny are among the baseball alumni to play professionally. As a Freshman, Justin was named to the NJCAA All-Region Team. Hitting cleanup Justin hit .387 in 142 AB's and led team in extra base hits and RBI's. He had a 86% Stolen base percentage, 55 hits and 16 multi-hit games / .448 OBP. Justin recently competed in the power showcase home run derby at Marlins Ballpark and finished in 2nd place with 6 home runs! Justin played for North Broward Prep High School in Florida.  He batted .354 his senior year with 9 hrs and 31 rbi's.  Highlighting his senior season was a six rbi game agains Chaminade-Madonna.  His team finished ranked 40th in Florida.
Danny Miller is welcomed to Legends. Danny Miller is a 2013 sophomore at Mission College.  He had an outstanding freshman year batting .295 with 3 hr and 34 rbi's.  He also stole 9 bases.  Two of his homers and 19 rbi's were in conference games.
Danny attended Santa Teresa High School where he hit .365 with 2 hrs and 13 rbi's his senior year. He also pitched for Santa Teresa and threw 48 innngs and won 4 games. Welcome to the Legends!