Legends are gearing up for the 2013 summer!
Updated: October 22, 2012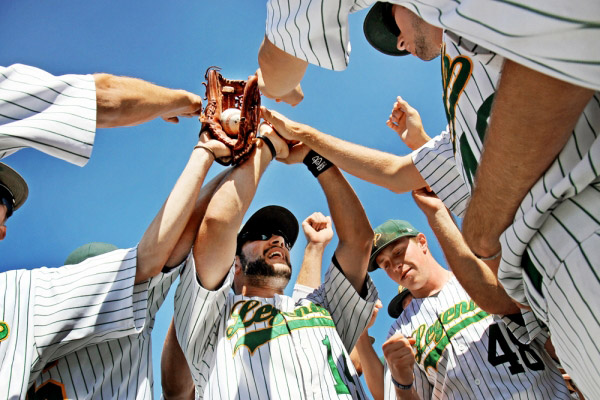 Entering the 5th season of competition and camps the Legends are gearing up for another Legendary summer! The 2012 summer was full of excitement and continued success; despite numerous injuries the Legends collegiate/semi-pro team finished in second place in the Far West league regular season with an overall record of 32-15. The Legends fielded a number of players who were deemed top prospects and expect to have multiple players taken in the 2013 MLB draft next June. When the Legends were not competing they were helping coach the 6 weeks of youth summer camp at Nealon Park. The youth summer camps were as smooth and as fun as ever with nothing but huge smiles and tons of improvement!
When asked about how next summer's team is coming along, Founder and General Manager David Klein commented, "it is going to be a rebuilding year for us. Because we have graduated the majority of our returning stars we are focusing on talented freshman and sophomores to enter the program. With our recruiting, Bill (pitching coach) and I are placing a major emphasis on recruiting hard working, high character, team first type players who are eager to get reps and get better".
The 2013, 47 game summer schedule includes three travel weekends at the beginning of June with away series versus the Redding Colt 45's, Marysville Gold Sox and the Humboldt Crabs. In addition the Legends will be returning to the Rawlings Cup Tournament in Southern California where they will try to qualify for the NBC World Series in Wichita. The Legends players will be running 5 weeks of youth summer camp beginning on June 17th at Nealon Park!
Stay tuned throughout the off-season for exciting updates about the 2013 Legends summer! See you all soon!