Legends Bolster 2013 Coaching Staff
Updated: February 13, 2013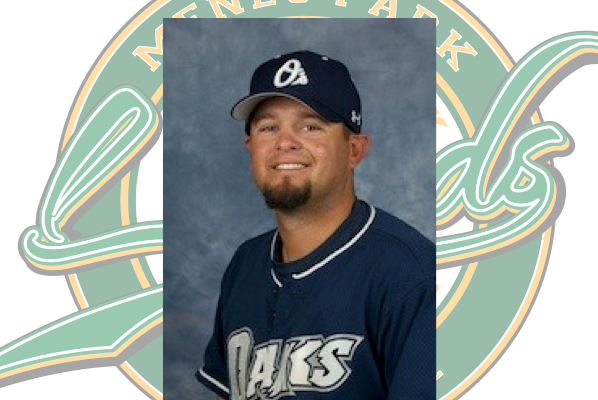 The Legends have added Hitting & Strength Coach, Dustin Woodard to the 2013 Legends staff. Dustin will join David Klein (head coach), Bill Ryan (pitching coach) and bench coaches Leo Ortiz, Andrew Klein and Skylar Brewer to make up the 2013 Legends staff. Welcome Dustin!
Dustin is the top assistant at Menlo College this season.  He spent 2011-12 as an assistant coach at NCAA Division II Eastern New Mexico University where he worked primarily with catchers and outfielders. In 2010-2011, he served as the pitching coach at Culver-Stockton College (NAIA), in Canton, MO.  While at Culver-Stockton College, the Wildcats qualified for the NAIA National Tournament by winning the Heart of America Athletic Conference regular season title with a record of 36-15 (24-4 HAAC).  The pitching staff, which included three All-Conference selections, compiled a regular season ERA of 3.76, down from 7.06 the previous season.
Woodward, a native of Chico, CA, played high school baseball at Pleasant Valley High School.  He continued his career at Mendocino College, in Ukiah, CA, and Freed-Hardeman University (NAIA, Henderson, TN).  In 2006 he was named All TranSouth Conference as a catcher, graduating with his BA in History in 2008. Woodward coached for six years in the Chico American Legion Baseball program with the Chico Suns Blue, amassing an overall record of 120-31-2 in three seasons as head coach, finishing runner up at the state championship tournament in 2008.
In the summer of 2011, Woodward served as the hitting coach for the Brainerd Lakes Area Lunkers of the Northwoods League, where he met Coach McGovern. He spent the last summer as the hitting coach for the Las Cruces Vaqueros of the Pecos League of Professional Baseball Clubs, where the offense rewrote Pecos League record books. He is also involved with the Oroville Pirates, a California summer collegiate baseball team that participates in the Horizon Air Summer Series.
Woodward hails from Chico, CA and currently resides in San Jose.