Danny Miller heats up for the Legends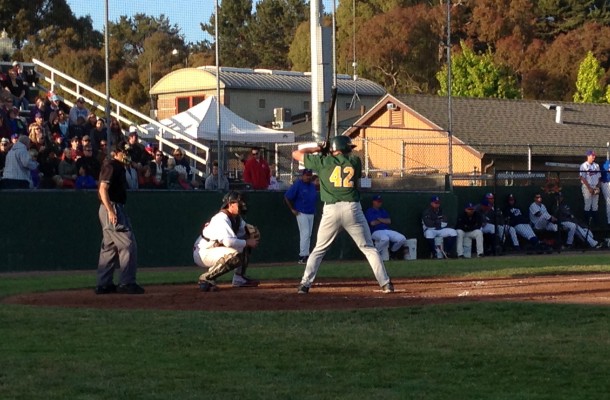 By Vytas Mazeika of the Palo Alto Daily News
In the midst of a four-game losing streak, Danny Miller keeps plugging away at the plate.
The first baseman for the Menlo Park Legends went 2-for-3 with two doubles, a walk and was hit by a pitch in a 5-4 loss to the Neptune Beach Pearl on Wednesday night at Canada College.
"My approach is to try to hit everything I see hard," said Miller, a left-handed stick who will play at Chico State next year.
There were other contributions from the lineup in the latest loss, including an RBI double from Geo Saba, a St. Francis-Mountain View graduate who is a redshirt sophomore at Stanford. Catcher Ian Josh hit a leadoff home run in the bottom of the fifth.
But each of those hits only drove in one run.
"We're a good team," Miller said. "We just need to get those clutch RBI hits with two outs or a bases-clearing double. That's what we really need as a team."
But that's not the whole considering, considering the extra-base hits produced against the Pearl.
"We also haven't been finding holes," Miller said. "We've been squaring balls and hitting them right at them."
The Legends took a 4-3 lead in the bottom of the sixth off a RBI groundout, but fell behind after allowing runs in the seventh and ninth innings.
With one out in the bottom of the ninth, there was one batter the Pearl were not about to allow to beat them.
"I honestly don't know if they pitched around me, but I got four straight balls," said Miller, who went 4-for-4 with three RBIs in Sunday's 6-5 loss. "They could have, but I doubt it because no one was on."
Miller reached second on a wild pitch. He was lifted for a pinch runner, who was stranded.