Opening Game: Legends vs. Power Series Preview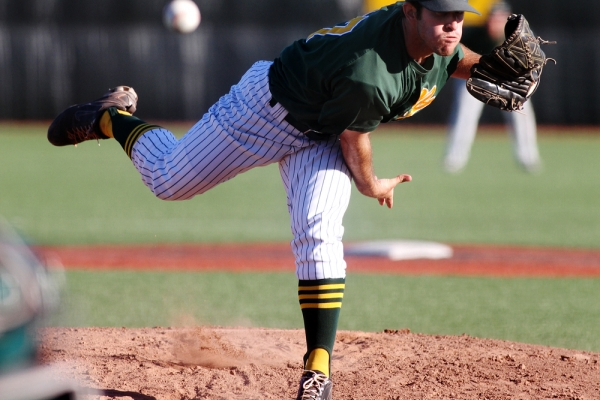 The Menlo Park Legends will kick off the 2014 season with a two-game series against a formidable opponent, the Palm Springs Power, owners of a 46-5 record and a Southern California Collegiate Baseball League (SCCBL) championship last summer.
This will be the first time the Legends and the Power have faced each other. The Legends look to spoil the opening series for a Palm Springs team that Power coach Harry Gurley expects to win every game this season. Legends manager David Klein looks to the series as an opportunity for the 2014 Legends to make a splash in their first season in the CCL, following a 23-21 regular season finish last year, which was rewarded with a playoff berth.
"Last year we had a great run and just came up a little short. All in all, it was a very successful summer," Klein said. "I believe this summer we've improved our roster and we're going to test it out against the challenging, well-established teams in the league."
One of the greatest strengths Klein and the Legends coaching staff sees in the 2014 roster is the team's balance, both on and off the field.
"We have both young players and experienced players," Klein noted. "We have players of all walks: nationally recognized players, players who have red-shirted, high school players. We don't know who the stars are going to be."
While both rosters are loaded with talented individuals, there are a few players on each team that warrant extra attention from fans.
For the Power, returners Jake Howeth (outfielder from Texas Wesleyan University), Mitch Bluman (left-handed pitcher from San Diego State University), and Doug Finley (right-handed pitcher from College of the Desert) will lead the charge. Howeth hit .411 this year for Texas Wesleyan, to go along with 6 home runs, 39 RBI, and a .471 on-base percentage. Finley and Bluman did not play for their respective universities in 2014 but hope to make an impact for the Power.
The Legends will look to Sam Alton, a pitcher out of Cañada College who boasted a stellar 10-1 record, 0.88 ERA, and 1.23 WHIP in 102 innings for the 2014 Colts, to lead the pitching staff. They also have high hopes for infielder Wes Hoskins, a 2013 All-American, and Jordan Winawer, an outfielder from Cornell who batted .436 this past season. Returning player Kyle Zirbes, who drove in 22 last year for the Legends, should also be a big contributor.
Both teams will be announcing their starting pitchers for games one and two on Thursday. The Legends plan to make both games a staff day, giving multiple pitchers an opportunity to work a few innings to help coaches Dustin Woodward, "Wild Bill" Ryan, and Klein evaluate their new set of arms.