Legends Academy Teams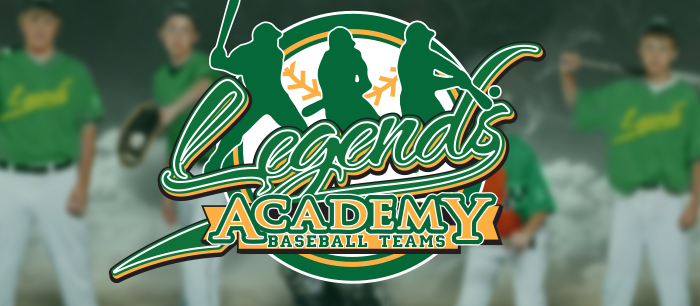 Session 1 FULL

 
Register NOW for Session 2! 
October 12th – November 21st

Coming off a successful summer of camps, the Legends are SOO excited to announce the launch of a highly detailed and carefully crafted Fall program! By following all of the CDC and San Mateo County Health Safety guidelines we are confident we can run a safe and super fun Fall program!
The best way to learn in depth about the program is to either CLICK HERE to read through the webinar slides OR you can CLICK HERE to listen to Executive Director, David Klein introduce and talk about the program in depth. 
If you would like to see a sample schedule for our 12 camper pods you can CLICK HERE.

Legends Reinvented Fall Academy Program: 
10, 2 hour mid week practices run by experienced and professional coaches
5 kid pitch weekend games 
1 family/player/coach online orientation
Detailed video skill assessment provided by Head Coach
2020 Academy Legends Hat 
Other Details
2 professional coaches plus 1 junior coach per pod
4 vs 4 vs 4 games within the pod 
All fields within 5-10 mins from Menlo Park
2 placeholder makeup days so nothing is cancelled
Practice & Game Locations
Encinal Elementary School (Atherton) & El Camino Field (across from Stanford Shopping Center)
Practice & Game Times
CLICK HERE to get a feel of our practice/game schedule (see tabs at bottom for pod times)
Costs
$1350 – Program Cost
*Players will need to purchase the player pack through online Nike store ($62 for required 2 shirts, belt and socks)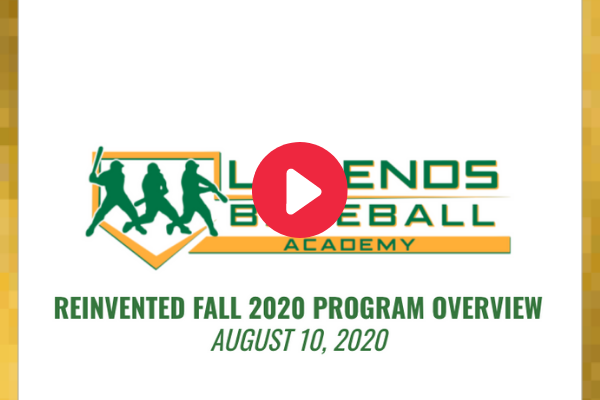 Click here to view slides from Program Overview.

---