Legendary Home Opener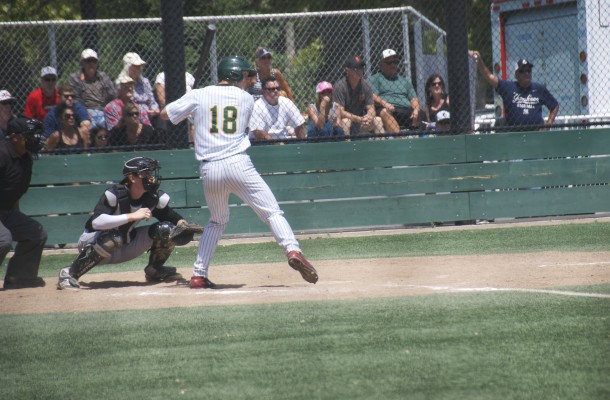 The Menlo Park Legends won their second consecutive game Sunday by a score of 7-0, as they took on the Pacific Union Financial Capitalists in Menlo Park's first home game of the year.
Zach Grotz got the start for the Legends and put on quite a show. His seven strikeouts through seven full innings gave the Legends the consistency they needed to mount a lead and maintain it throughout the ball game. Grotz, combined with relievers Michael Chavez and Tyler Cyr, shutout the PUF Caps with well placed breaking balls and low to mid 90's fastballs.
The Legends began their offensive display with a couple singles from Wesley Leow and Trevor DeMerritt in the 2nd, who both scored on a bases-clearing triple from Dylan Cook to right-center field.
Mark Mathias, playing his first game in a Menlo Park uniform, reached on a single in the 6th, and was later plated on a suicide squeeze bunt from Cole Loncar.
The game really blew open in the bottom of the 8th when Wesley Hoskins and Cole Loncar both scored on a Colton Frabasilio double to left. Logan Trowbridge stepped up to the plate next and sent a poorly placed fastball over the left field wall, scoring Frabasilio.
The Legends look to continue their success at home on Tuesday against the Walnut Creek Crawdads with first pitch at 5:00 PM. Come out to Palo Alto High School to support. Fire it up!