Fast Start Not Enough for Legends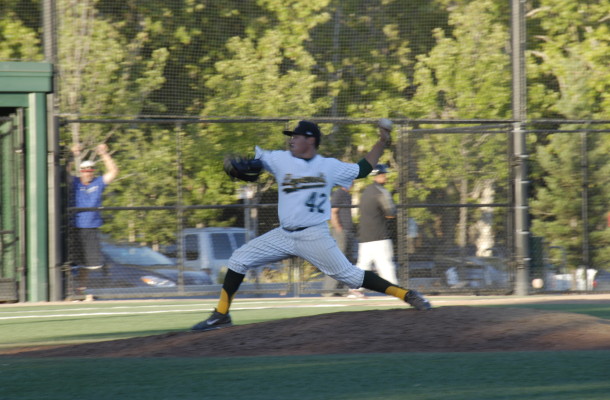 Menlo Park – The Menlo Park Legends came up short 5-3 in Tuesday's game vs. the Walnut Creek Crawdads at Hurley Field. The Legends' record dropped to a disappointing 8-24 (7-16 CCL) on the season after another frustrating game at the plate.
The Legends jumped out to an early lead in the bottom of the 1st inning by putting three runs on the board. Jordan Winawer got on base with a one-out single to start off the rally. Cole Loncar then reached on an error by the Crawdads' third baseman Aaron Cook, advancing Winawer to second. Cleanup hitter Wesley Hoskins came up and smacked a double off of the left field wall to score Winawer and advance Loncar to third. Dylan Cook kept it alive with a single over the shortstop's head to score Loncar and move Hoskins to third. Bo Hernandez finished it off with a sacrifice line drive to left field to score Hoskins. Those three runs would prove to be the only runs the Legends would score all game as Walnut Creek went on to score five of their own in the 4th and 5th innings.
Michael Chavez got the loss for Menlo Park, going for 6 full innings, allowing 5 runs (3 earned), and striking out 6. He didn't get much help from his defense as the Legends committed 6 errors in the game. Ryan King came in to relieve Chavez and struck out 4 in 3 scoreless innings of work.
The Legends next home game will be July 17th vs. the Neptune Beach Pearl. Come out to Hurley Field to support your Legends! Fire it up!