Blais, Cook, and DeMerritt Selected for CCL All-Star Team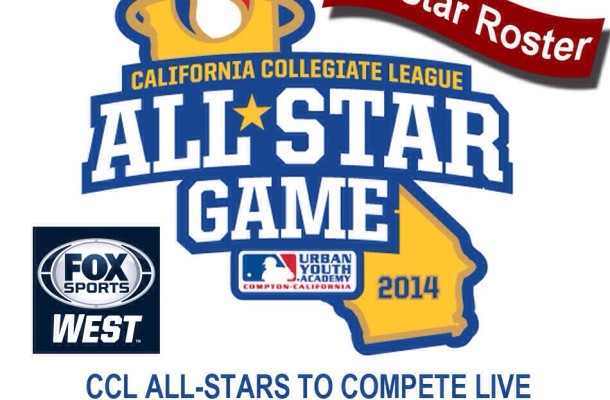 The Menlo Park Legends' Matthew Blais, Dylan Cook, and Trevor DeMerritt have been selected to play in the California Collegiate League All-Star Game on July 17th in Compton, California. The game will spotlight the league's top performers from the 2014 summer season on one common stage and is sure to be a thriller for all baseball fans.
Matthew Blais has been the Legends' ace on the mound in 2014. The soon-to-be freshman at UC Davis has posted phenomenal numbers this summer, making veteran collegiate players look foolish at the plate. His 1.67 ERA over 37 2/3 innings pitched leads the Legends' pitching staff. He also leads the team in strikeouts with 45 (Michael Chavez is in 2nd place with 34).
Dylan Cook has batted at the heart of the Legends' order all season. The 6'5" third baseman leads the Legends in RBI's with 16. He's currently batting .278 with 1 home run and 25 total base hits. Cook has also been extremely versatile in the field, moving back and forth from third base and first base and even playing a little left field.
Trevor DeMerritt has been the everyday leadoff man and shortstop for the Legends this season. Giving his all in every aspect of the game, DeMerritt leads the Legends in plate appearances, at-bats, runs, hits, singles, and stolen bases. He also has the third highest batting average on the team at .282.
The California Collegiate League All-Star Game will take place at the MLB's Compton Urban Youth Academy on July 16th. Try to come out and support your Menlo Park Legends All-Stars or watch the game live on FOX Sports West at 7pm PST!