2014 Legends Season Preview: Pitchers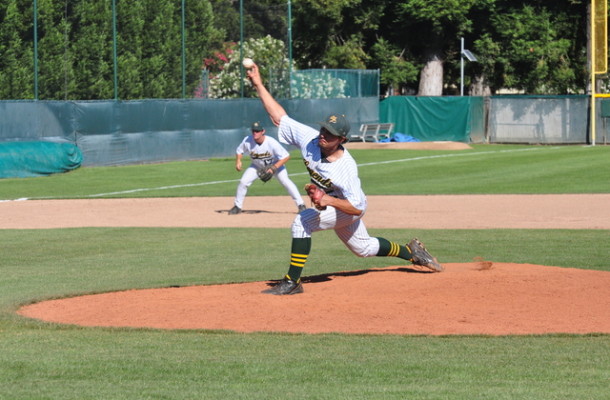 General Manager David Klein has put together an extremely talented bullpen for the 2014 Legends' season. Due to the number of stars Klein was able to accumulate, fans should expect to see many different players out on the mound over the course of the summer. At this point, Klein says that starting roles are up for grabs, and that the hardest workers will see the most innings. The variety of deliveries utilized by the Legends' pitching staff will keep opposing hitters guessing, as mechanics will oftentimes be drastically different from pitcher to pitcher. Get ready to see scorching fastballs and jaw-dropping curveballs send opponents back to the dugout all summer long!


Cole Johnson (Relief Pitcher/Starting Pitcher) was the #20 ranked player in Arkansas his senior year of high school. After redshirting his freshman year at the University of Central Arkansas, Cole is ready to take the hill for the Legends in 2014.
Ryan King (Relief Pitcher) is a reliever out of West Valley Community College. King's deceptive submarine-style delivery makes him particularly effective against right-handed hitters. GM David Klein expects him to be used in pressure situations and possibly in the ninth inning as the team's closer.
Tom Flippin (Relief Pitcher/Starting Pitcher) from University of San Francisco will surprise batters all summer with his unconventional delivery.
Parker Swindell (Starting Pitcher) is a product of the College of San Mateo system but now plays at University of North Carolina Asheville. With a heater than can reach the high 80s, Parker will be both a starter and a reliever for the Legends in 2014.
Sam Alton (Starting Pitcher) had a phenomenal season for the Cañada College Colts, going 10-1 in 13 appearances as a starter with a 0.88 ERA. He finished the season #4 in his conference in complete games with 3, and #2 in his conference in shut-outs with 2. GM David Klein says Alton has potential to be an ace on the Legends 2014 roster.
Tim Willittes (Starting Pitcher/Relief Pitcher) worked his way into the starting rotation as a true freshman at Cornell during the 2014 spring season. At Desert Mountain High School in Scottsdale, Arizona Tim had a career record of 23-1. Willittes, an experienced big-game performer, throws an upper 80s fastball which he complements with a nasty breaking ball.
Steffen Simmons (Relief Pitcher/Starting Pitcher) is one of two left-handed pitchers on the Legends' roster and will specialize in taking down dangerous left-handed batters.
Devin Smith (Starting Pitcher) is a senior right-handed pitcher with a lot of experience. Expect him to be a leader in the bullpen and be called into the game in tight situations.
Michael Chavez (Relief Pitcher/Starting Pitcher), after being shut down for the entirety of the 2014 spring season, is ready to come back and prove his dominance out on the hill. Michael pitched his way onto the First Team All League while playing at West Valley College in 2013.
Zac Grotz (Relief Pitcher/Starting Pitcher) was a First-Team All Conference player at the College of San Mateo in 2012. After recording 7 strikeouts in 6 innings pitched at the University of Tennessee, Grotz is ready to Volunteer his arm to the Legends rotation.
Matthew Blais (Relief Pitcher/Starting Pitcher) is the Legends' lone high school pitcher. Last season at Serra High School in San Mateo, CA Matthew finished with a 1.85 ERA, 10 wins, 108 strikeouts, and an opposing team batting average of .198.
Tyler Cyr (Relief Pitcher/Starting Pitcher) is one of the National Association of Intercollegiate Athletics' (NAIA) highest ranked players in the country. With a fastball that tops out at around 97 mph, GM David Klein expects Tyler to blow hitters away all summer long and also compete for the closer role.